Finding a gift that is both heart-warming and visually appealing can be quite a challenge. If you're searching for the perfect present to surprise your significant other on your wedding anniversary, we have just the thing: the Burst of Beauty Basket.

This basket of colorful, breathtaking,[...]
Add To Cart
Add 8 Balloons for $42.95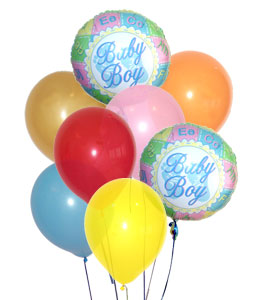 Finding a gift that is both heart-warming and visually appealing can be quite a challenge. If you're searching for the perfect present to surprise your significant other on your wedding anniversary, we have just the thing: the Burst of Beauty Basket.

This basket of colorful, breathtaking,[...]
Finding a gift that is both heart-warming and visually appealing can be quite a challenge. If you're searching for the perfect present to surprise your significant other on your wedding anniversary, we have just the thing: the Burst of Beauty Basket.

This basket of colorful, breathtaking,[...]
Finding a gift that is both heart-warming and visually appealing can be quite a challenge. If you're searching for the perfect present to surprise your significant other on your wedding anniversary, we have just the thing: the Burst of Beauty Basket.

This basket of colorful, breathtaking, and bright summer blooms is the ultimate gift to sweep your beloved off their feet, even after years of marriage. It is sure to make your partner feel extra special and create unforgettable memories of your anniversary celebrations.

The basket is gorgeously decorated and arranged in a big rectangle-shaped wicker basket, making the colorful flowers inside look absolutely stunning. Our local florists have hand-picked a variety of fresh and bright flowers to create a basket that communicates desire, appreciation, and admiration for that special someone. The main attraction of this basket is the light orange spray roses.

Orange roses symbolize desire, excitement, and enthusiasm, evoking electrifying energy and passionate romance. They are a perfect way to express your love and admiration for your partner. These roses are beautifully contrasted with flowers of different colors, such as hot pink Dahlias, which represent commitment and a bond that lasts forever. Pink Matsumoto Asters signify sensitivity and love, while the basket also features stunning accents of carnations that represent pure love.

Surprise your beloved with the Burst of Beauty Basket and let them know how much they mean to you. Order this basket today, and our local florists in Canada and the US will deliver it to your desired location on the specified date.
Item No. T159-3A
Price: $94.95